Illinois experienced the steepest drop in a decade in its average ACT score after the testing company decided for the first time to include low scores that it previously excluded.
With the release Wednesday of national and state results for the class of 2013, the testing giant acknowledged that for years it excluded scores of students allowed extra time to take the college entrance exam, an accommodation granted by ACT to those with various disabilities.
Illinois had the largest percentage of those test takers — 10 percent — in the country, according to ACT, so it was hit hard by the inclusion of results for such students, officials said. Nationwide, 4 percent of students got extra time on the test.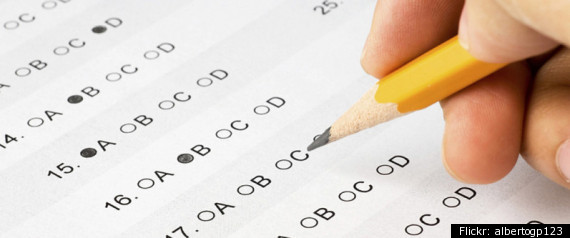 The Tribune reported earlier that some students with savvy parents in affluent school districts have received extra time and other accommodations, getting high scores and even acing the ACT. However, in general, students with disabilities who needed more time, even multiple days to take the test, didn't do well.
ACT's accommodation practice created a picture of performance that ACT believes was less inclusive and not "entirely accurate," a company spokesman said.
"It gets confusing to the public," said Steve Cordogan, director of research and evaluation at Arlington Heights-based Township High School District 214, where the average ACT score dropped to 23, from 23.3 the prior year. Had the results of students who got extra time been excluded, he said, the district's composite score would have gone up to 23.5 — the highest in district history.
Still, Cordogan said he believes ACT is now giving the public a "more realistic picture of our college-bound students."
Illinois' average ACT score for public and private school graduates slid to 20.6, down from 20.9 the year before. The maximum score is 36.
Copyright © 2013 Chicago Tribune Company, LLC